About Us
Since our founding, we've worked with numerous clients throughout the area. Great service begins and ends with experienced and friendly professionals, which is why we put so much consideration into selecting only the best to join our team. We complete projects efficiently and on schedule, and go above and beyond to form lasting relationships with our clients.
Why Our Movers
Are Heroes?
Affordable
At Trent Relocation, we offer affordable rates so you don't have to spend weeks searching for the best rate.
Expertise
We take your valuable items serious. We move each item with precision, which comes from our great years of experience.
Licensed
Trent Relocation are fully equipped & licensed by the State of Tennessee.
Satisfaction
A move is not fully complete until you are 100% satisfied with our service. We are known to make each customer feel at ease.
Local Company
Trent Relocation is located close to you. We are a local moving company in the Church Hill, TN area.
Our Happy Customers Love Our Service
Once you have scheduled your move with us, our team of professional movers will arrive on time and ready to work. They will start by shrink-wrapping your furniture and loading it onto the truck.
It's Easy To Get Started
Contact Our Team
Call us or fill out our moving quote form on our website for an immediate & accurate free estimate without any hidden fees.
Get A Free Moving Estimate
As soon as you contact us we will call you to follow up with you for more details to serve your unique moving needs.
Enjoy A Swift & Safe Move
Let Trent Relocation take care of your move while you relax & excited about your new home. Everything On Your Mark Movers does is carried out with the utmost care.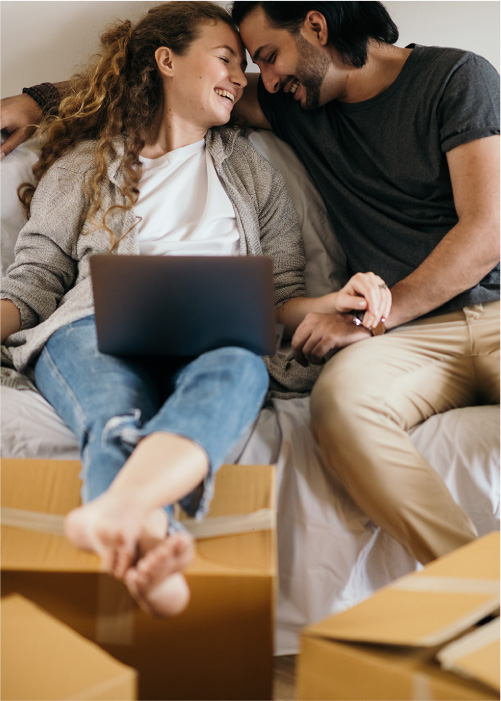 Meet Our Team Of Experts
As your local mover, we know the ins and outs of the area. This means we know where to find the best deals on moving supplies, and we know which routes will get you to your new home the quickest.
We are a fully insured and licensed company, and our team of professional movers is experienced in all aspects of the moving process.
Our experienced and friendly movers will work diligently to ensure your move is smooth and stress-free. They do this by taking care of all the details, including packing, loading, and transporting your belongings.
Frequently Asked Questions
This is the most frequently asked question and it has no definite answer. The cost of a move is based on many factors: weight, distance, length of time and the manpower involved.
This depends on many factors, such as the time of year, weather conditions, size of your shipment, time required to load and unload, and the direction and distance your shipment is traveling.
If you need to change the date of your move, call us as soon as possible and discuss the alternative date.
We are a fully licensed and insured moving company: DOT Number: 0000000. Under state regulations, every licensed carrier is required to carry moving, cargo and liability insurance.
We have all the necessary tools to disassemble and reassemble your furniture if needed. Be aware that disassembly for some furniture is not recommended for different reasons. If you happen to have furniture that cannot be disassembled, we will find an alternative way to move it.
We accept: cash, bank checks, company checks, and major credit cards such as Visa, Mastercard, Discover and American Express. Personal checks are not accepted.